Host A House Concert!
Wait! A Live Music Concert In My House?
By now you have probably heard the term House Concert quite a lot. You certainly don't have to live in a castle to host a house concert and any space where you can fit in a minimum of 15 people will work. I absolutely love house shows because I can make an intimate connection with the audience and have the musical conversation that can make a musical evening enjoyable for all. If you enjoy having any kind of gathering in your home, you can host a house concert.
Some folks make it an event with amazing food and drinks and some folks just invite a few friends over for a quiet intimate evening of music. No matter how you choose to host your house concert, the method, the time spent is all up to you.
Public or Private?
Private: There are some folks who insist that the House Concert be a PRIVATE EVENT/INVITE ONLY . This means that when I publicise it on my website I indicate that it is private and there is no contact information given. If you do want to attend you need to contact me directly and I'll let you know what the next steps might be since they vary depending on the host. Some hosts are very strict about this and will not take any attendees that they do not know personally. This is a stance that I totally respect: I always ask the host for their preference and I communicate that information to any potential audience in the calendar listing.
Public: These are house concerts that are open to anyone. You still need to contact the host directly to get the address so that a) they know how many people are attending and b) you know where the concert is located. I give complete contact information in my calendar listings for any public performance events.
Here is what you can do:
Space: Deciding on your space is your first task. I have played in many places: basements, backyard patios (a sound system is mandatory in this environment), small condos and apartments. We've even squeezed quite a number of folks into those tiny front rooms in British houses! The only prerequisite is that everyone can sit together to create a listening environment. If you don't have enough chairs, ask your guests to bring their own or create some seating on the floor or lawn (if the concert is out doors). The key here is YOUR comfort for YOUR home.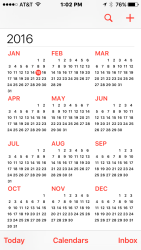 Set The Date: I can work with you to decide on a date and I will also probably be working around other schedules. There is also a strong possibility that your concert would be on a weeknight, but many times these can be as wonderful as a weekend event. Flexibility is the key and no matter what day of the week we decide on, your house concert will be a great gathering with great people and great music!  Contact me and let's set it up! Let me know where you are located and when we could put this together. This could be done via email or phone.
Who Will You Invite? One of the reasons house concerts are fun for me is that many of your friends and acquaintances are being introduced to my music for the very first time. There are a few things to remember though:
-A minimum of 18 people attending helps to make the event exciting and special, but no house is too small. I'll sing for two people or two hundred.
-Send out invitations via email and or phone. If you use email, I can give you a very handy graphic like the one below to include in your email invitation:
-Invite many more than you have space for. It's a given that usually only 1/2 of the folks invited will turn up. If you are not confident that you can get at least 18 people to turn up, then team up with a friend and enlarge the circle of invitees.
-Make sure that you do not give out your address until folks respond to your invitation. This insures that people will make the commitment to attend and you will know exactly how many will be attending.
-Be sure that you give a valid email address and/or phone number so people can contact you to make a reservation.
-let folks know what the suggested donation will be. "Suggested" means just that: SUGGESTED. House concerts are not ticketed events and my philosophy is that no one is turned away due to an inability to pay. More on this below.
Some additional Considerations:
-Parking: is there enough parking availability around your house? For some, on-street parking works well and for others some might have access to a parking lot close by. Encourage folks to car-pool to save on parking.
-Neighbors: there have been some house concert hosts who did fall out of favour with their neighbors. Most, if not all of these situations were due to the neighbors just not being very nice people and probably jealous that *they* didn't think about hosting a house concert first. I always tell first-timers to let the neighbors know that this is happening and better yet, INVITE THEM!
-Chairs: some hosts tell attendees to bring their own chairs, some already have enough chairs. Again, this is up to you and how you want to handle it.
-Trash and recycling: again this is something you need to think about. If you are having a meal (potluck or otherwise) what kind of utensils will you need?
Now What? 
Send out a reminder to the folks you have invited three days but not more than seven days before the date. You can even use the graphic I described above. Be sure to keep track of how many folks you have heard from and their responses. You will probably get cancellations as things do happen.
On the day of the concert: –
set up your space with the furniture facing where I (or the musicians) will be performing.
-Find a basket, hat or some kind of receptacle that will hold the money that is collected. A $20 bill to "seed" the collection is a nice incentive for folks to contribute.
-Be sure there is  a space (table or other flat surface) for the artists to set up CDs, mailing list, flyers and other things.
This is YOUR Home! If you have some absolutes that you require you should make these known (don't let the cat out, children not allowed or maybe bring the kids, don't pet the dog, use the air freshener in the bathroom, etc) and these are the things that you might want to think about when you host a house concert/party.
Thanks for reading and if you want me to come to your home and sing, GET IN TOUCH!